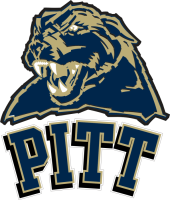 Recently I got the chance to sit down with Iowa City owner
rschaitkin and here is what he had to say...
1.) Who is rschaitkin?
I am about to turn 22 years old. I'm a huge Chicago Cubs fan, and I just graduated from the University of Pittsburgh with a B.S. in Psychology. I've spent the past year doing research with the Children's Hospital which has been super rewarding. Next, I'm going to graduate school for Counseling.
2.) What are some of your interests and hobbies?
I love sports. I have MLB.TV and I watch it as frequently as I can. I'm a huge University of Pittsburgh sports fan (Go Panthers!), a Chicago Cubs and Bears fan, and a New York Rangers fan. I (sporadically) write about the Cubs for a FanSided blog, and I enjoy watching Game of Thrones, Sons of Anarchy, The Americans, and just about any sitcom.
3.) Did you play any sports growing up?
I played baseball and basketball my entire life, and I still enjoy going to the diamond with some friends or playing some pick-up basketball. I also ran cross country in high school and played one year of lacrosse for my high school team. We were not very good, haha.
4.) Do you have any sports-related items on your bucket list that you have not yet done?
I need to see the Cubbies win a World Series before I go. I've been a fan for 17 years, going back to the summer of 1998 when Sammy Sosa was hitting every pitch into the bleachers.
5.) What is your favorite WIS moment?
My favorite WIS moment was probably making it to the playoffs in Gridiron Dynasty last season for the first time as the coach of D-II Minnesota-Duluth. It's a feat I have yet to accomplish in HBD, but I think I'm getting close!
6.) What do you think is more important for an HBD team? A sure fire Ace? Strong pitching staff? Well rounded lineup? Speed, defense, coaching?
I think a strong pitching staff is crucial, as is defense. In my time here, I'm getting better, but a weak pitching staff down the stretch has cost me dearly in the past. I think your hitting can be average more or less as long as you have strong defense and pitching.
7.) Which five people, past or present, sit at your dream roundtable discussion?
Ryne Sandberg, my dad, Jimmy Fallon, Chris Farley, and Charles Bolden.
8.) What is your favorite or most memorable in-person sports moment?
My most memorable in-person sports moment was the Pitt-Virginia Tech game my sophomore year of college at Heinz Field. VT was #17 in the country, and we were supposed to be pretty abysmal. Heinz was packed with VT fans who were antagonizing those of us that were Pitt fans early on, but we had the last laugh as we blew them out 35-17. Pitt held the lead from wire to wire.
9.) If you could change one thing in HBD, what would it be?
If I could change one thing about HBD, it would be budgeting. I don't understand why someone would lose half of the money they transfer to a different department. I'm no accountant, but I feel like in real life, if I had $300 and moved it around and they told me I only had $150 left, I'd be pretty upset!
10.) Do you have any favorite players from any of your HBD team(s)?
My favorite player would probably be Pete Garcia or Dennis Chong. Chong has been on my team since before I started owning it, and he's a stud. Garcia was my first ever draft pick, so naturally I have a soft spot for him. He should be debuting at some point this season.