I got a chance to sit down with Iowa City GM SRTFoxHound to chat about how he found HBD, his best sports moment and what'd he'd change about HBD.
1.) How long have you been playing fantasy sports and how did you find out about HBD?
I used to play at a different simulation site and happened upon HBD a few years back but just didnt have the time to dedicate to playing until recently.
2.) Baseball being your favorite sport, who's your team?
Definitely the Tigers. I get to about 20 games a year and it is by far the activity I look forward to the most. I have an agreement with a guy so we sit front row on the bullpen. Its a lot of fun.
3.) Michigan grad?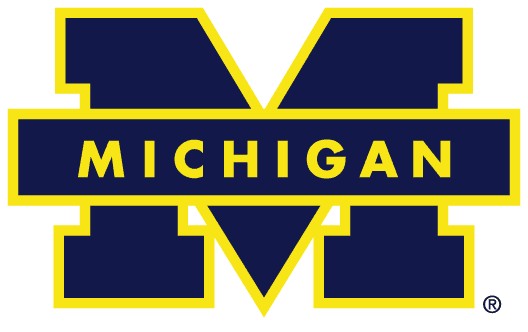 Actually didn't go to Ann Arbor but the off campus in Flint for a while. Never completed college because I went into business when family finances demanded it and I haven't looked back. I did play against Jake Long in high school though.
4.) I noticed 5 of your 6 HBD teams are in Iowa. Any particular reason?
I like things to be uniform in my approach. Iowa City offers the ability to have a park that is -2 across the board and I like being able to build my teams similar in each world so I can have a similar approach. I took Detroit in the Negro League world just because its my home town and I was pretty excited to be able to have it in a premier world like that. As far as some type of exciting story, I have never been to Iowa City.
5.) Whats your best sports moment? Best in-person sports moment?
Best sports moment would be the walk off home run Magglio hit in the playoffs back in 2006. Its definitely something I will not forget unfortunately I was not there. Best in person moment with watching sports would have been back in 2007, I took my younger sister to a Tigers game and Brandon Inge hit a walk off home run. She was only about 8 so she loved the game and she knew the general rules but didnt realize that they won when he hit that so while 40,000 plus were going crazy she was asking me what happened. For my best personal moment in sports would have been my sophmore year of high school football. Our coaching staff gave a lot of value to seniority so in the last game of the season the wear and tear finally got to our backfield and the top 3 running backs went down to injury. Down 21-0 at the half I went in at tailback and racked up 200 something yards and 3 scores to bring us back for the win.
6.) who will meet the the world series this year and who will win?
My vote is Tampa Bay over the Mets.
7.) If you could have one real life player in MLB transferred to your new team, who would that be and why?
There is a lot of good talent out there but it would have to be Stephen Strasburg. He is going to be lights out for a lot of years to come and to have a pitcher like that to start a new world would be great. I am trying to base my teams out of having one strong ace coming into his prime that can go out and win 15-20 games every year for me.
8.) If you could sit at a poker table or play a round of golf with 3 other people who would they be and why?
I would have to say Warren Buffet, Ernie Harwell, Taylor Swift . I have always wanted to meet Warren Buffet and have read a lot of books about him. Ernie Harwell for a Detroit fan is a no brainer even though he recently passed and I had a lot of trouble with the third but I think Taylor Swift works for me.
9.) What do you do in your spare time when you're not running your HBD teams?
Work, Family, and Play Paintball. Married and have a 2 month old soon. I play on a paintball team so that takes a lot of time and I work quite a bit. I am an Agent for Allstate and have a couple other business that I am working on.
10.) I know you are relatively new, but if there was one thing you could add/change about HBD, what would that be?
I think the biggest change I would make would be to be able to do things live. Mainly the draft and then games. I would like to be able to do an actual draft and be able to make important calls during the games